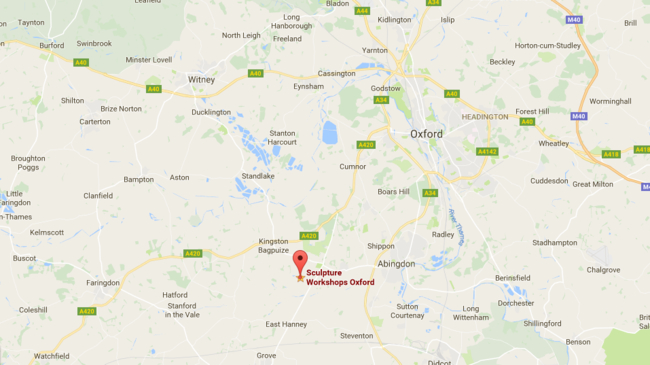 See here for directions via Google Maps
Delivering/Collecting students
– parents or friends who are delivering a student can wait in my living room, or in the summer in the courtyard or garden .There is internet connection.
Directions
:
The address is :
Coming from Oxford on the
A420
, turn onto the Wantage road; I am straight past the Frilford junction (with two sets of lights, and a petrol station), , staying on the
A338
towards Wantage; after 2 minutes of driving, just a after a sharp bend, take the
FIRST
right towards Garford.
In Garford, I am on the left hand side, after the village hall, filled by the war memorial; then it is the third driveway on the left.
Parking
:
I am currently being enquired by the local council planning department, which has the power to forbid me from teaching if needed. Correct parking is really important for myself – and for the village and some neighbours .
Please
PARK ONLY
in my drive way –
– please be aware that there is a narrow entrance to my driveway
– could you please park in such a way that other cars still find space ( look at the photos of parked cars)
- Could those arriving first, , two cars beside each other?
- Then two more cars will have space behind it, two more at the gate entrance – and two cars in front of the garage .
THIS ENTAILS EVERYONE LEAVING AT THE SAME TIME
, AS
MOST STUDENT
'S
CARS WILL BE BLOCKED IN
. So if we start tidying up at 10 to , and leaving at the dot, as some students need to leave early.
PLEASE DONT PARK
- on the opposite of the road.
- on the green between my frontage and the road
- somewhere else in the village
and
PLEASE
DON
'T reverse ( the next shingle covered driveway along, in direction away from Oxford and village hall/war memorial. I attached an
IMAGE
of the drive way to avoid)
This is rather important not only for my neighbourly relationships, but also for being permitted to teach by the council – Many thanks for your consideration!!
Public Transport
: the bus
X30
and
X31
(see attached time table ) has a stop
AFTER
Petrol station Fyfield junction, and before East Hanney; 20 min walk from there, or a 3 minute lift from our home can be offered
I am police checked and have a liability insurance