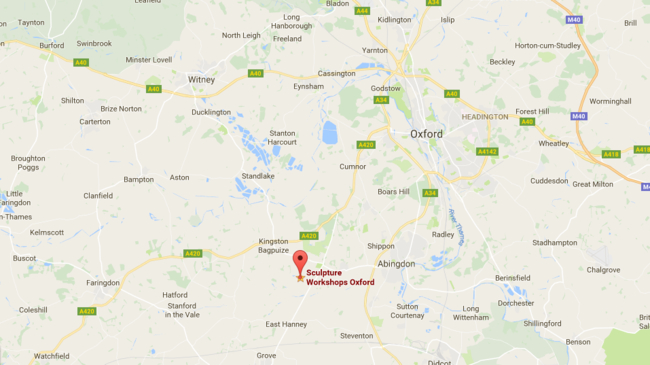 See here for directions via Google Maps
Delivering/Collecting students
– parents or friends who are delivering a student can wait in my living room, or in the summer in the courtyard or garden .There is internet connection.
Directions
:
The address is :
Coming from Oxford on the
A420
, turn onto the Wantage road; I am straight past the Frilford junction (with two sets of lights, and a petrol station), , staying on the
A338
towards Wantage; after 2 minutes of driving, just a after a sharp bend, take the
FIRST
right towards Garford.
In Garford, I am on the left hand side, after the village hall, filled by the war memorial; then it is the third driveway on the left.
Parking
:
1. Near the village hall ( the road is wider) and war memorial,
2. or in my drive way
– please be aware that there is a narrow entrance to my driveway, and you
might have to wait for someone else to leave before you can;
– there is an "overflow" grassed over area that you can drive onto
– could you please park in such a way that other cars still find space
– only park on the green bordering the road if no other space;
– and don't park partially on the road , as there is much tractor traffic…
- Could those arriving first, , two cars beside each other? Then two more cars will have space behind it, and one more at the gate entrance – one car in front of the garage .
The last two cars could park on my side of the road on the green verge .
When leaving , it is best done together , as some cars will have been locked in! The images in the entry below will make it clear – Many thanks!!
PLEASE DONT PARK
on the opposite of the road.
Please don't reverse in the neighbours drive way
This is rather important for my neighbourly relationships – Many thanks for your consideration!!
Public Transport
: the bus
X30
and
X31
(see attached time table ) has a stop
AFTER
fried junction, and before East Hanney; 20 min walk from there, or a 3 minute lift from our home can be offered
I am police checked and have a liability insurance